Ask The Doctor






This Ask the Doctor About Lymphoma will be an in-person program providing patient education programming with access to a local lymphoma expert. There will be no online/hybrid option. Please see LRF's COVID-19 Protocol for Lymphoma Patient Programs here (updated 03.02.23). This. Please continue to check this page for updates.
In-Person Ask the Doctor About Lymphoma
DATE: Thursday, April 20, 2023
TIME: Networking 5:30 PM Program: 6:00 PM – 8:00 PM ET
LOCATION: The Lexington Hotel
511 Lexington Avenue at East 48th Street
New York, NY 10017
IN-PERSON PROGRAM and COVID-10 note –
All attendees to the program will be required to adhere to LRF's health and safety guidelines. Please see LRF's COVID-19 Protocol for Lymphoma Patient Programs here (updated 03.02.23). The safety of all attendees is the Foundation's top priority, and we thank you in advance for supporting a healthy and safe environment for this event and all attendees.
Topic
This program is for individuals who have been diagnosed with lymphoma/CLL.
Program Overview
Lymphoma Overview
How is Lymphoma Diagnosed?
Treatment Options Available
Lymphoma / CLL Resources
Question and Answer Session
Featuring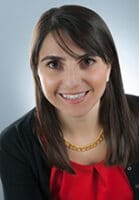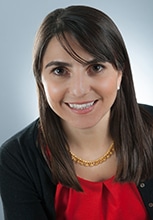 Jennifer Amengual, MD
Hematologist/Oncologist
Assistant Professor of Medicine,
Division of Hematology/Oncology
Herbert Irving Comprehensive Cancer Center
Columbia University Irving Medical Center
Ways to Register
In-Person Program Registration Options
Call: 800-500-9976
Email: mspellman@lymphoma.org
This program is for patients and survivors, caregivers and program supporters. If you are a pharmaceutical industry professional that is interested in attending but your company is not listed as a sponsor, please email vgonzalez@lymphoma.org to learn more about sponsorship.
Disclaimer: The Lymphoma Research Foundation (LRF) is a national nonprofit organization based in the United States with educational programs and resources are intended for a US-based audience. These program and resources address available lymphoma treatments in the United States. and information on drug approvals by the US Food and Drug Administration.
For individuals outside of the US, LRF recommends the Lymphoma Coalition at www.lymphomacoalition.org. The Lymphoma Coalition is a global network of worldwide nonprofit/NGO lymphoma patient organizations with information appropriate for non US-based audiences.
Program Supporters
This program is supported through unrestricted educational grants from:






The post In-Person Ask the Doctor About Lymphoma: Featuring Dr. Jennifer Amengual and Columbia University – April 20, 2023 appeared first on Lymphoma Research Foundation.