Researcher Spotlight
Researcher Spotlight: Samuel Yamshon, MD
JOAN & SANFORD I. WEILL MEDICAL COLLEGE OF CORNELL UNIVERSITY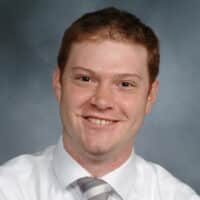 In recent years, there has been substantial research interest in harnessing the power of the body's own immune system to help fight lymphoma. This type of therapy, known as immunotherapy, has already revolutionized the treatment landscape for lymphoma, and many new investigational agents are still on the horizon. Dr. Yamshon's LRF project goal is to understand if and how follicular lymphoma immunotherapy with the bispecific antibody mosunetuzumab can be improved using combination drug therapy. Specifically, he is studying how the EZH2 inhibitor tazemetostat can be used to help prime the immune system and modify the tumor microenvironment to improve the effectiveness of immunotherapy.
"Our hope is that by using this combination in patients who have never been treated for follicular lymphoma, we can provide them with very prolonged remissions," he says. "We hope that we may even be able to cure a percentage of them, an elusive goal in follicular lymphoma."
Dr. Yamshon is a clinical hematology and oncology fellow at New York Presbyterian and Weill-Cornell Medical Center in New York. He has been involved in lymphoma research since medical school, but his interest in lymphoma began long before that. "My grandfather passed away from an aggressive B-cell lymphoma in the late 1980s, when there were very few treatments available" he explains. "When his son, my uncle, got the same diagnosis 15 years later, treatments had improved to the point that despite multiple relapses, he survived and is cancer-free today. Those therapies improved due to the hard work and dedication of researchers, and my hope is that our work today will allow more families like mine to have time with their loved ones."
The post Samuel Yamshon, MD appeared first on Lymphoma Research Foundation.