Researcher Spotlight
Researcher Spotlight: Matthew Klairmont, MD
NEW YORK UNIVERSITY SCHOOL OF MEDICINE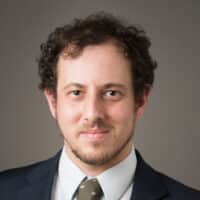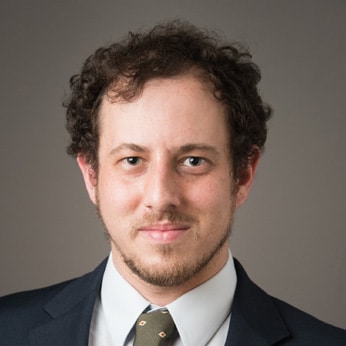 In many cases, follicular lymphoma (FL) is an indolent and treatable B-cell lymphoma, and most patients live a normal lifespan. However, in a subset of patients, the disease can progress very quickly and transformation to an aggressive lymphoma can occur early in the disease. High-intensity treatment can help improve responses in these patients, but there currently aren't any markers available to predict which patients will experience aggressive disease. Through his LRF research, Dr. Klairmont hopes to identify features in FL that are predictive of early disease progression that can be used to individualize front-line treatment approaches.
Dr. Klairmont earned his medical degree from Rush Medical College in Chicago and completed a clinical fellowship in hematopathology in the Department of Pathology at the New York School of Medicine. He is now working as a research scientist and early career investigator, working towards a career as an independent translational lymphoma researcher. "Helping patients beat cancer is what drove me to become a physician," he explains. "Unfortunately, despite advances in chemoimmunotherapy, outcomes for many lymphoma subtypes are still very poor, which I think indicates that there is much that needs to be learned about lymphoma biology in order to accelerate the development of more curative therapies."
Although there is much left to understand about FL and other lymphomas, Dr. Klairmont is optimistic that rapidly evolving genomic technologies will help advance research that can be used to help patients. "Recent innovations in genomic technology have the power to unveil answers to many longstanding questions about the mechanisms that drive aggressive lymphomas, and it is the opportunity to leverage these scientific advances to ultimately help patients beat a catastrophic disease like lymphoma that inspires my commitment to research," he says.
The post Matthew Klairmont, MD appeared first on Lymphoma Research Foundation.