Researcher Spotlight



Researcher Spotlight
Researcher Spotlight: Helen Ma, MD
Stephanie A. Gregory Distinguished Scholar
THE REGENTS OF THE UNIVERSITY OF CALIFORNIA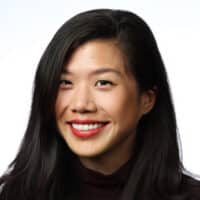 Veterans who have been involved in combat over the last several decades have been potentially exposed to a variety of carcinogenic elements, such as Agent Orange and chemical smoke from burn pits. Lymphoid malignancies are normally rare, but represent one of the most common types of cancer seen in these populations. Through her LRF research, Dr. Ma hopes to better understand the relationship between carcinogen exposure in combat settings and the development of lymphoid malignancies such as lymphoma. "The results of this research may lead to understanding of how exposures may impact outcomes as well as potential novel treatment strategies," she explains.
Dr. Ma completed her medical degree at the Geisel School of Medicine at Dartmouth. During this time, she became interested in performing outcomes research using national databases as well as clinical trial results. However, at the end of her medical school training, her mother was diagnosed with an aggressive peripheral T-cell lymphoma. "Since then, I have been committed to lymphoma research in all forms," she says. She is currently an assistant profession in the Division of Hematology and Oncology in the Department of Medicine at the University of California Irvine, where she continues her outcomes research and involvement in clinical trials. She also serves as an attending physician in hematology and oncology in the VA Long Beach Healthcare System in Long Beach, California. "Treating patients inspire me to continue working toward improving their care with research," she says.
Through her work with LRF, Dr. Ma hopes to better characterize the natural history of lymphoma and how treatment responses vary in different populations, including veterans. She notes that the connections she has built through the Lymphoma Scientific Research Mentoring Program are helping to make this dream a reality. "Participation in the LSRMP Workshop has really brought my project to life," she says. "It has been great working with epidemiologists, biostatisticians, informaticists to ensure the methods are sound and the research is performed with rigor."
The post Helen Ma, MD appeared first on Lymphoma Research Foundation.