Researcher Spotlight: Patrizia Mondello, MD, PhD
Mayo Clinic, Rochester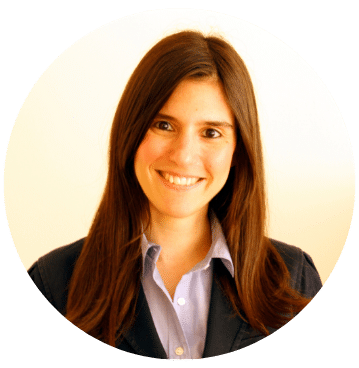 Follicular lymphoma (FL) is generally slow-growing cancer
with an overall favorable prognosis. One subset, known as
FL3B, has a distinctly worse clinical outcome with limited treatment options. The same treatments used to manage the other, less aggressive FL subsets are significantly less effective for FL3B. Similarly, the regimens used to treat aggressive diffuse large B-cell lymphoma (DLBCL) fail to cure almost half of patients with FL3B. Given the limited treatment options, a better understanding of the genetic mutations characteristic of FL3B is needed, as is cataloging the different types of immune cells that infiltrate these tumors. This information is critical to identifying novel and more effective therapies for this disease subset.
Dr. Patrizia Mondello's LRF research project proposes to define the landscape of genetic alterations that are frequently found in FL3B tumors and to characterize the immune cells that are critical for managing this subset of follicular lymphomas using cutting-edge technology, including targeted genetic sequencing and mass cytometry. "We have assembled one of the largest cohorts of tumors
from patients with FL3B with the corresponding clinical data regarding treatment and outcomes, which will be used for this analysis. This work will fill an unmet need to understand the biology of FL3B and lay the groundwork for introducing targeted therapies as novel avenues of treatment for this otherwise deadly disease," explains Dr. Mondello.
She completed her MD, residency, and fellowship at the University of Messina in Messina, Italy. Dr. Mondello recently transitioned to Mayo Clinic, Rochester from Memorial Sloan Kettering Cancer Center where she was an Advanced Oncology Fellow in the Department of Medicine. She focuses on the biology and molecular targeting of B-cell lymphomas, identifying the epigenetic basis of hematologic malignancies and therapeutic targeting of oncogenic transcriptional and epigenetic repressors. Given her interest in the molecular mechanisms underlying cancer development, Dr. Mondello enrolled in a PhD program under the supervision of past LRF Scientific Advisory Board Member (SAB), Dr. Anas Younes. "In the Younes Lab, I explored the impact of novel therapeutic agents aimed at disrupting well-defined oncogenic signaling pathways, including PI3K, BCL2, and NF-kB. This work has led to the clinical investigation of 4 new combination therapies for diffuse large B-cell lymphoma. I then pursued my postdoctoral studies at Weill Cornell in the laboratory of LRF SAB member Dr. Ari Melnick, a world-renowned expert in transcription and epigenetics," she adds.
Dr. Mondello's passion for lymphoma comes from a personal experience, from watching a patient go through her journey with Hodgkin Lymphoma (HL). "She was an only child, an energetic 20-year-old who should have been spending the prime of her youth hanging on the beach with her friends that summer, listening to music, and shopping for a new pair of shoes. Instead, she was sitting in front of me, alone, a single window in a barren white walled room with just her hospital bed and her IV dripping saline," Dr. Mondello recalls. "The day before she passed, she said something I will never forget – 'Please find a cure to help me.' Her words will continue with me throughout
my career."
In ten years, Dr. Mondello sees herself as an independent investigator in a leading research institution in the United States where she can run an independent laboratory and maintain clinical activities as a medical oncologist. "My future interests lie in studying how chromatin modifiers cooperate with transcription factors to enable the phenotypic changes that occur in B-cells during humoral immune response, and how mutations of the respective genes cause aberrant epigenetic reprogramming of B-cells to drive malignancies," she says. "I believe that further understanding of aberrant epigenetic programming will lead to the identification of more powerful and less toxic targeted treatments for patients with lymphoma."
The post Patrizia Mondello, MD, PhD appeared first on Lymphoma Research Foundation.