Researcher Spotlight: Luis Malpica Castillo, MD
The University of Texas M.D. Anderson Cancer Center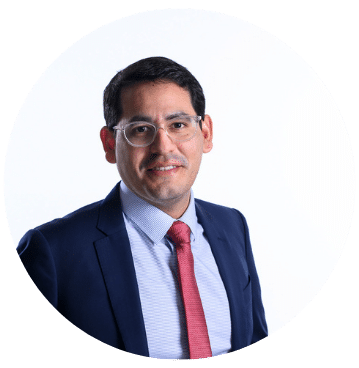 Adult T-cell leukemia/lymphoma (ATLL) is an aggressive, generally incurable type of non-Hodgkin lymphoma (NHL) caused by infection with the human T-cell leukemia virus
type 1 (HTLV-1). This virus is commonly found in Latin American and Caribbean countries, Japan, Africa, and some areas of Australia. The virus is mainly transmitted
through breastfeeding, sharing needles, blood transfusion, and sexual intercourse, with more than 10 million people infected worldwide. ATLL can present in the blood (named as leukemic ATLL) or in the lymph nodes (named as lymphomatous ATLL). Both presentations are lethal, and current therapies do not provide a cure, except for patients who can undergo stem cell transplants from a donor. There is an unmet need to better understand this disease since the clinical features of ATLL vary depending on the geographic location. Dr. Luis Malpica Castillo's LRF research project explores these patients' clinical features and outcomes and characterizes genomic drivers that could impact survival.
He foresees that the results from this study will provide a wealth of information in the diagnosis and management of this rare but challenging disease.
Presently, Dr. Malpica Castillo is an Assistant Professor in the Department of Lymphoma/Myeloma at the University of Texas MD Anderson Cancer Center. After his first year in medical school at the Universidad Peruana Cayetano Heredia in Peru, Dr. Malpica Castillo became passionate about researching infectious diseases. "Having HTLV-
1 as a prevalent infection in Peru, HTLV-1-associated conditions became my field of study with emphasis during last years in ATLL," he says. "I later found cancer-associated infections an interesting field for
study, especially in developing countries."
In the future, Dr. Malpica Castillo would like to conduct research within the field of global oncology. "I would like to actively participate in improving access to novel therapies for those living in less developed areas," he says. "Promising therapies such as CAR T cell therapy, bispecific antibodies, immunotherapy, among others have been in the market for almost a decade, and remain a dream for access in many countries." Dr. Malpica Castillo's research project is part of LRF's Health Equity Initiative, devoted to addressing barriers in access to care and research in lymphoma.
The post Luis Malpica Castillo, MD appeared first on Lymphoma Research Foundation.