Experts agree that guidelines for treating elderly patients with cancer are a good thing.
But one expert cautions such guidelines must be tailored to the resources that these patients can readily and realistically access.
"There's no sense in issuing a guideline for a screening, or a treatment, or a medication, if none of these are available. What is the point?" Enrique Soto-Perez-de-Celis, MD, Instituto Nacional de Ciencias Medicas y Nutricion Salvador Zubiran, Mexico City, Mexico, commented to Medscape Medical News.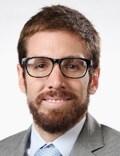 For example, in many countries of the world, "people do not have access to telephones or to public transportation, procure their own food instead of shopping, or live in towns whose urban layout does not have 'blocks.' How can we evaluate those older adults with the same tools we would use to evaluate someone living in New York City, Los Angeles, or Milan?"
Soto-Perez-de-Celis argues that geriatric oncology guidelines are not 'one size fits all' in an editorial published in the March issue of Journal of Geriatric Oncology.
Guidelines are good. But they need to reflect the reality surrounding cancer patients in different parts of the world, he argues.
His editorial is one of many papers in the same issue of the journal, all responding to a call from the International Society of Geriatric Oncology (SIOG) for global efforts to improve existing clinical practice guidelines.
SIOG's primary aim or "core mission" is to strengthen the healthcare workforce for older people living with cancer. The organization believes that care for older patients needs to be as evidence-driven as possible.
"Several papers in [this issue of the Journal of Geriatric Oncology] highlight the diversity of global geriatric oncology, and the difficulties faced when trying to apply knowledge generated in one setting to others with different characteristics," Soto-Perez-de-Celis writes.
"We started to think about how people age around the world," he told Medscape Medical News, "and how the social, economic, ethnic and racial characteristics around the world are so different. This makes it very difficult to say that what works in one place can easily be translated to another.
"Our idea was to put all these great papers we got from around the world in context, and see that perhaps what people are doing in the US doesn't necessarily work in India, where the healthcare system and priorities are completely different."
Even within countries, there are differences. "Where I work in Mexico there are a lot of resources. We are one of the leading institutions. But how do you extend the reach of sites such as ours to sites that do not have the resources, that do not even have a geriatrician. We need to figure out solutions, not only at the global level but also at the local level. I really think that one size does not fit all," he said.
The epidemiology of cancer differs around the globe. For example, in Mexico, only 20% of women have screening mammograms, compared with 80% of women in the US. This means that most breast cancer is caught at a later stage in Mexico.
"We have this idea that breast cancer among older women is this kind of indolent disease that is mostly detected through a mammogram," Soto-Perez-de-Celis said. "They are mostly small tumors, mostly localized disease without lymph node involvement, but this is mostly because in the US you have screening programs and you are detecting a lot of early stage tumors.
"But here in Mexico and in many other countries without screening programs, the epidemiology of breast cancer among older adults is completely different. What oncologists in Mexico and in Asia are seeing are actually patients with advanced disease,"
Additionally, even the definition of elderly can vary greatly around the world.
"Until chemotherapy was invented in the 1960s, the average life expectancy of the world was 65, and now it's about 72. So our life expectancy has increased almost 20 years," he said. "But in some areas you age earlier, because of poverty, access to sanitation, to healthcare. Lack of these things makes you age earlier. So from the perspective of geriatric oncology, in some countries you are thinking of older patients starting at 80, but in other places someone aged 61 can already have a lot of geriatric issues."
In sub-Saharan Africa, 55 is old. There is very little, if any, geriatric oncology research here because there are so few older adults.
"In 2016, we published a paper in the Journal of Geriatric Oncology called Global Geriatric Oncology. It was the first to report about global efforts in geriatric oncology. We had authors from every continent but we could not find anything about Africa. That's the only continent that we have nothing about," Soto-Perez-de-Celis said.
Age is not yet a priority in Africa. Before it becomes one, it will need to develop its own health infrastructure.
"In countries in sub-Saharan Africa, healthcare priorities are completely different," he said. "We can go and say to such countries that they should develop geriatric oncology, but the reality is that first, they need to develop a vaccination program, a sanitation program, get clean water, and until you have those things you cannot move forward. I don't think geriatric oncology is a luxury, but it is something that requires a healthcare system in place that works first."
I don't think geriatric oncology is a luxury, but it is something that requires a healthcare system in place that works first. Dr Enrique Soto-Perez-de-Celis
Soto-Perez-de-Celis insists geriatric oncology guidelines need to be stratified and adjusted according to available resources.
"Performing some form of geriatric assessment is something I believe can be done everywhere. But then if you perform a geriatric assessment, you have to do interventions. There's no sense in assessing if you're not going to do something about what you find," he said.
"If you find that a patient has a condition that requires a physical therapist, or a home aide, or another service, and you don't have access to those things, that's a problem because you are finding an issue that you cannot fix.
"Some recommendations say to see a pharmacist if there is a problem with medications, but what if there are no pharmacists? What are you going to do about it then? We just have to figure out ways to make what is available accessible to as many people as we can. We need resources-stratified geriatric oncology guidelines. I hope we get those soon," he concluded.
Soto-Perez-de-Celis has disclosed no relevant financial relationships.
J Geriatr Oncol. Published online December 3, 2018. Full text
For more from Medscape Oncology, join us on Twitter and Facebook