Most specialists can't spot the difference between a Spitz nevus and a melanoma lesion. Atypical Spitz tumors are associated with a good prognosis, but spitzoid melanoma can be deadly, a 10-year analysis of data from a large-volume academic medical center shows.
"These are very difficult tumors for all dermatopathologists," said Robert Brodell, MD, from the University of Mississippi Medical Center in Jackson.
"The biggest problem is that the expert consultants sometimes get the diagnosis wrong too, even with their additional studies," he told Medscape Medical News. "There are gene-expression tests for melanoma on the market, but these have not been validated extensively in this subset of tumors."
"For now, patients need to know that their dermatologist and pathologist will do the best they can do with available technology, but some difficult cases will defy a definitive diagnosis," he added.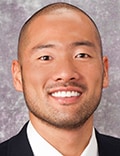 "Our institution has a large number of cases of spitzoid melanocytic tumors, which is why we wanted to go back to see how these patients ended up doing," said lead investigator Jonathan Lee, MD, from the University of Pittsburgh Medical Center.
In the literature, "there is ambiguity regarding the outcomes among patients diagnosed with an atypical spitzoid tumor or a spitzoid melanoma," he told Medscape Medical News.
Spitzoid melanocytic tumors are a unique form of mole, or nevus, originally described by Sophie Spitz in 1948 (Am J Pathol. 1948;24:591-609).
"They were called juvenile melanoma because they looked so ugly under the microscope, but we have learned over time that despite looking unusual, for the most part," the prognosis is good, said Lee.
Ugly Under the Microscope
Lee and his colleagues set out to describe the clinical, histologic, and molecular features of the spitzoid neoplasms they were seeing at their center. They also examined the impact of secondary expert pathologic consultation.
The team reviewed data on 1116 spitzoid melanocytic tumors from pediatric, adolescent, and adult patients diagnosed from 2006 to 2016. Lee presented the results during an oral session at the American Academy of Dermatology 2019 Annual Meeting in Washington, DC.
Of the tumors they identified, 150 (13.4%) were atypical spitzoid tumors and 48 (4.3%) were spitzoid melanomas.
The median age at diagnosis was older for patients with spitzoid melanomas than for those with atypical spitzoid tumors (36 vs 16 years). Atypical spitzoid tumors commonly occurred in upper extremities, whereas spitzoid melanomas were more common in lower extremities.
None of the patients who had an atypical Spitz tumor developed metastases or had further disease. "That should be reassuring to patients and to clinicians," said Lee.
However, two of the 48 patients with spitzoid melanomas — both men, 61 and 84 years of age — died with widespread metastatic disease, despite multiple courses of chemotherapy and immunotherapy. One patient even received anti-PD1 therapy.
"These tumors were very deep; one was 5.5 mm and the other was 7.1 mm," Lee reported. "For this reason, we recommend that any spitzoid tumor arising in a sun-damaged elderly male should be viewed with high suspicion."
Any uncertainty regarding the correct diagnosis warrants secondary consultation, said Lee.
Outside Consultation Important
"About 11% of all of the spitzoid tumors we encountered ended up being sent off for consultation. We found that about 95% of the time the diagnosis remained the same, but 5% were reclassified. Three were upgraded to melanoma from atypical Spitz tumor and one was downgraded from melanoma to atypical Spitz tumor," he said.
Institutions that generally take a second look are the Memorial Sloan Kettering Cancer Center in New York City; Northwestern University in Chicago; the University of California, San Francisco; and the University of Pittsburgh.
"When in doubt, these lesions will be completely excised in an effort to provide a level of insurance against waiting and watching a melanoma grow," Brodell explained.
The study was sponsored by the University of Pittsburgh Medical Center . Lee and Brodell have disclosed no relevant financial relationships.
American Academy of Dermatology (AAD) 2019 Annual Meeting: Abstract 8555. Presented March 1, 2019.
Follow Medscape Dermatology on Twitter @MedscapeDerm